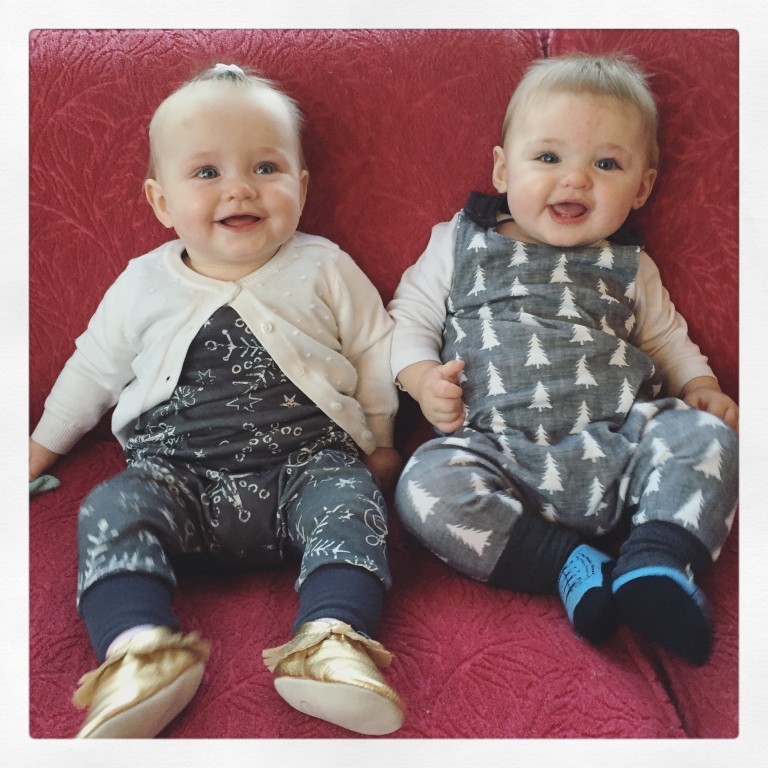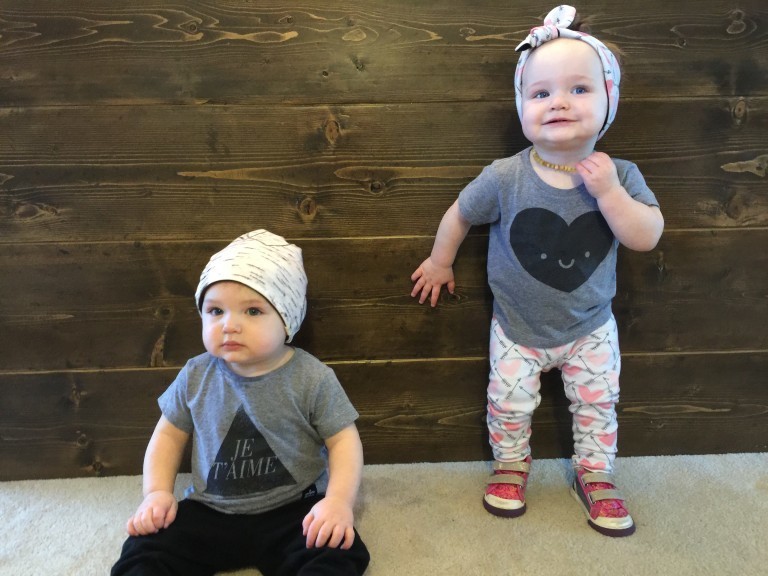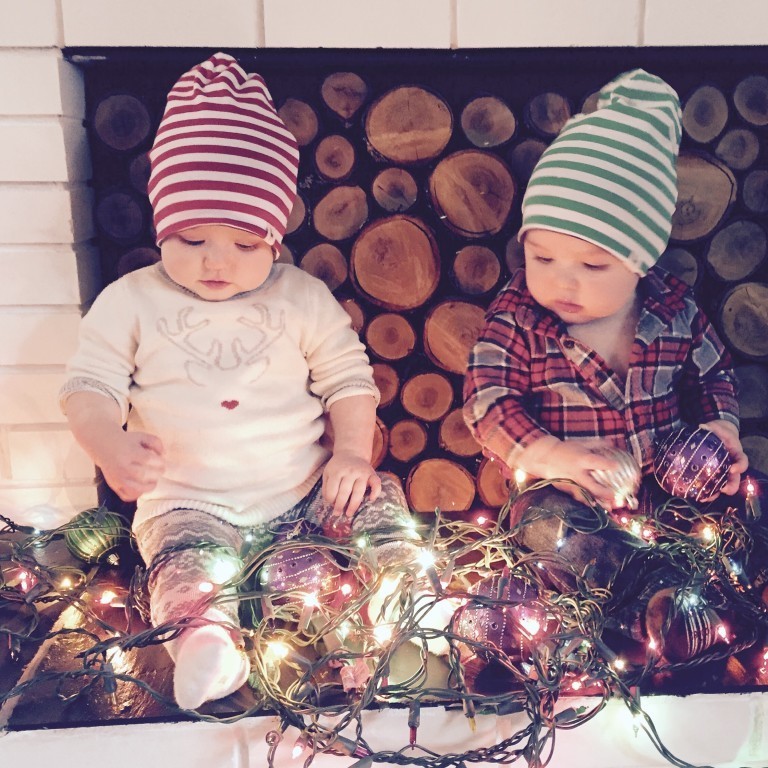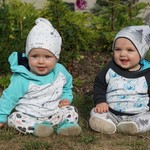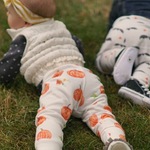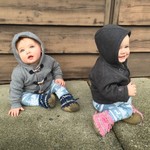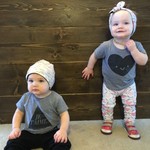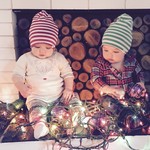 Last May as we left a photoshoot with our beloved photographer Karen of Mckinnon Photography, the family that was next for her mini-sessions arrived and Karen was quick to introduce us, and couldn't believe we didn't know each other – she felt we'd have a lot in common! We casually said our hello's, I admired the adorable leggings and headbands her daughters were wearing and we went on our way.
A few weeks later in June, my mom and I went to an evening market that our downtown held over the summer months and again I met Mikhaila at her table full of adorable organic leggings/hats/headbands/hoodies! I was in love. This was my 1st introduction to Goose Loves Lamb. Having a hard time deciding what to get, I settled on 2 pairs of leggings. They were adorable, soft and I knew I was going to be in love! I was so grateful she was local, and we had such similar taste.
These 2 pairs of legging just started the twins collection of Goose Loves Lamb in our life. I was so happy with how adorable they were, how comfy for the twins they were, allowed movement and weren't constricting, they are made from organic cotton and wash well. (FYI: Organic cotton fabrics are printed with water-based dyes, and to reduce fading it is recommended to wash on delicate with phosphate-free detergent and tumble dry on low or hand to dry) … I'll be honest, I am terrible at washing instructions – and although the leggings did fade a bit, it didn't affect the integrity of the leggings. Just now did I actually pack up those 1st pairs! The wore them for 8 months!! That's a good bang for your buck in my mind.
A month later, when I knew I loved her stuff, I decided to order the twins hoodies & legging sets. She offers custom orders, and I was able to choose which combo of fabrics I wanted! Which sounds lovely, except when I wanted them all! Our order arrived and I was in love! They were adorable and so cozy!
From this point on, Goose Loves Lamb has been added to the twins wardrobes with each size, and new styles. Even almost a year later these are our go to outfits for them. Comfy, cute, and practical! And for this twin mama – I count that a win!
One thing that Goose Loves Lamb offers is seasonal prints and designs. So for Halloween, Christmas, & Valentine's day she released a set of limited edition prints!
I can rave enough about how great her products are and how lovely she is to work with. If you are looking for something for your own babies, or for a perfect baby gift, I couldn't recommend this product more. I love support local, small business, but I also love buying quality things that are going to work well for my family and kids. Definitely check her out.
I'm already getting excited for spring – rompers & shorts! Hello, sunshine & summer!
--
Please note: All thoughts and opinions are 100% my own, I just love sharing when I have found something that I love and has worked well for my family. xx – Keltie