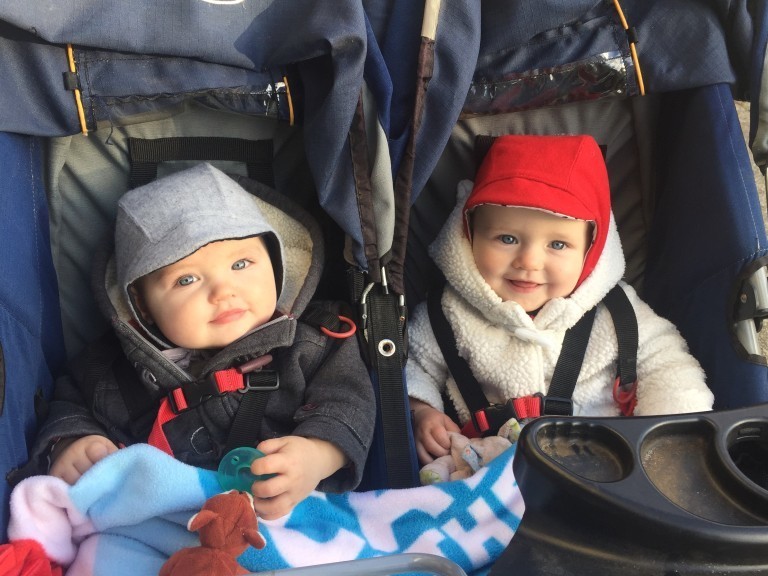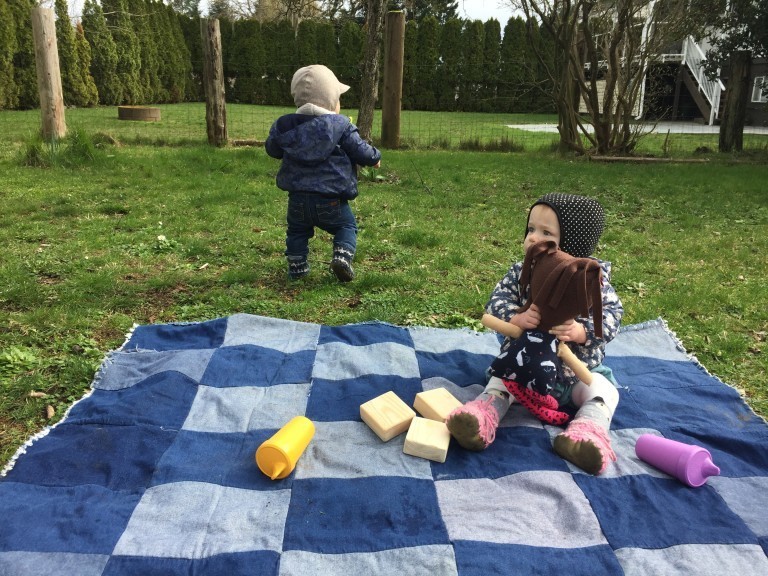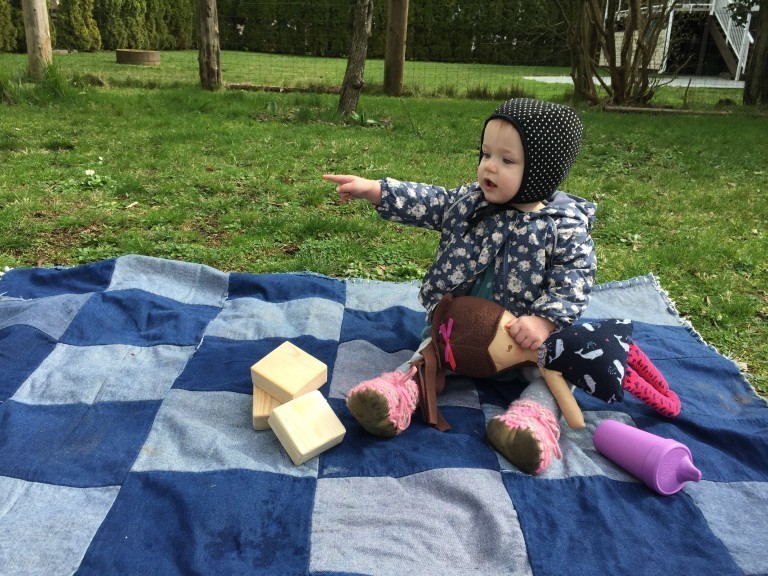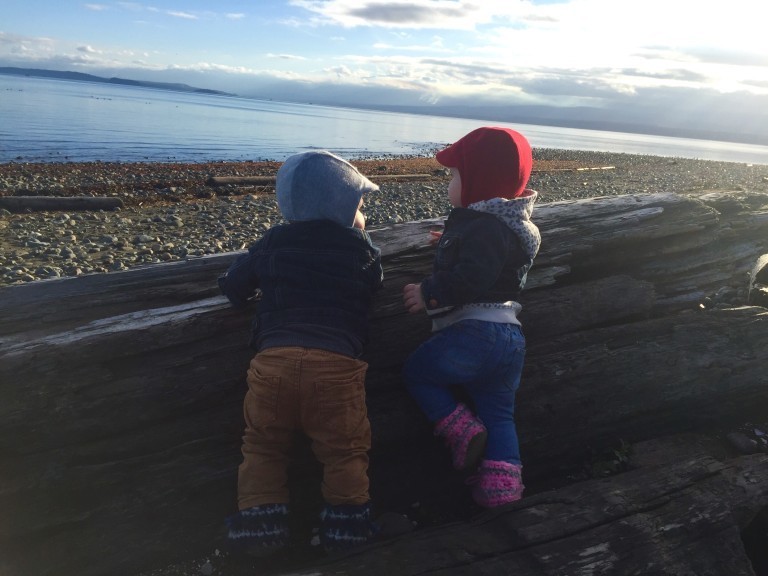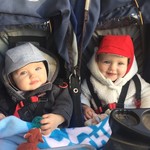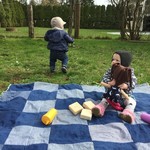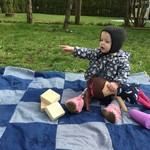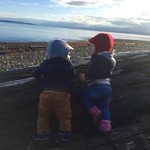 I think that shoes and hat's might be the things that I am most a sucker for. They are so adorable, and add such character to outfits, and since you have to wear shoes and hats when the kids are outside, why not have super cute ones.
Enter, Rain People.
I was introduced to her bonnets from my friend Bailey at Little Feather's, she makes the most adorable brimmed and brimless bonnets for littles. She even offered a limited editon Bunny ear variety – and had I not just gotten bonnets, I would have SO gotten them, I wont lie, I've still been tempted, especially since we had crochet bunny hats for the twins last year – could be tradition.
The 1st set of hat's I purchased were a grey cashmere brimmed bonnet with a black liner, and a brimmed red wool bonnet with a polka dot liner. Christmas was coming, and it seemed like the perfect set.
The best thing about these bonnets for me is that they tie on – hats are tricky to stay on little heads, especially when they first get them on and want to pull them off. The fact that these can tie on means the hat will stay on. I also found the bonnet style to be super practical for when we had the babies in the carrier. It stayed where it should, and we weren't fighting with hats and carriers, rather it was on, they were cozy and away we went. Plus they are adorable.
This year, I wanted another set for the twins – plus they've gotten bigger and although the 1st bonnets still fit, they were getting a little snug. So, this time around, Miss A got a black with white polka dot brimless bonnet, and Mr T has a tweed brimmed bonnet. I'm in love. The vintage vibe, how when they are on, it shows off their adorable chubby cheeks, and the simple color choice goes with everything. These are my go to hats when we are out – they stay on, keep them warm, aren't too bulky…. win-win-win.
Plus, y'all know how I love local! These little bonnets are handmade on Vancouver Island! Alison is the creator of the bonnets and she takes amazing care at each of her bonnets that she sends to customers. You can find her on facebook and can also follow her on Instagram and stay up to date on her latest styles and fabrics — like the spring and summer liberty florals which are to die for.
These are beautiful bonnets for your little ones, or if you are looking for a gift – these make the perfect gift too! I only wish I had them for the twins when they were teeny-tiny — soo very cute!
--
All thoughts and opinions are 100% my own – I just like to share what I find and love! xx – Keltie