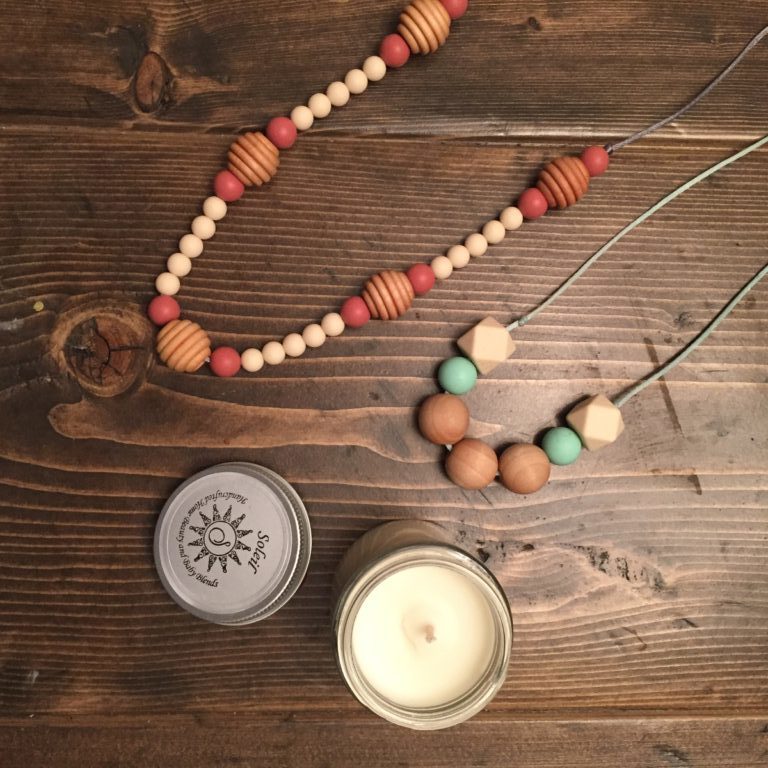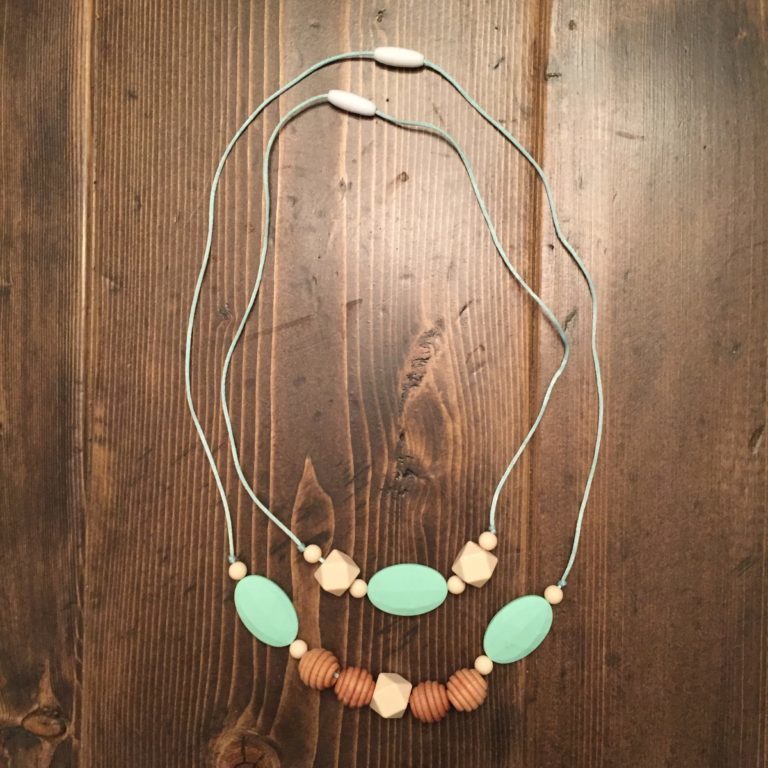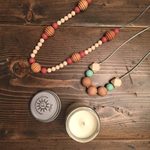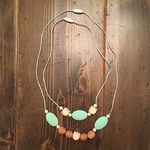 Over the past 16 months, I have developed quite a collection of teething necklaces. The thing is, I love to wear necklaces, and actually love fun bold jewelry, but that didn't work so well with little hands and mouths, so I started investing in some great silicone and wood teething necklaces.
A couple months ago, I came across Soleil Handcrafted who is a local artisan who is making beautiful teething necklaces and delicious hand poured candles. Y'all know my love of supporting small and local so I was excited to order my 1st necklace from her. The 1st one I purchased was her Beachy Keen necklace, and it seriously reminded me of the beach – the wood beads combined with the turquoise (my favorite) and cream was so beautiful. It's super long and goes with everything.
Lastly, I couldn't resist the blush and a new candle! The smells are amazing – the candles however are for local folks, as she doesn't ship them.
I've really loved the style and how they have worn, the babies are have been teething heavily again, have really enjoyed chewing on them, and wearing them. They have a safety clasp that comes undone if pulled on, but not so easily that you'll worry about your necklace falling off.
She just recently has added new colors to old favorites, so there are even more options to choose from. Be sure to check out her page, she has some exciting things happening!!
--
*These opinions and thoughts are completely my own – I love to share things that I have found and loved*